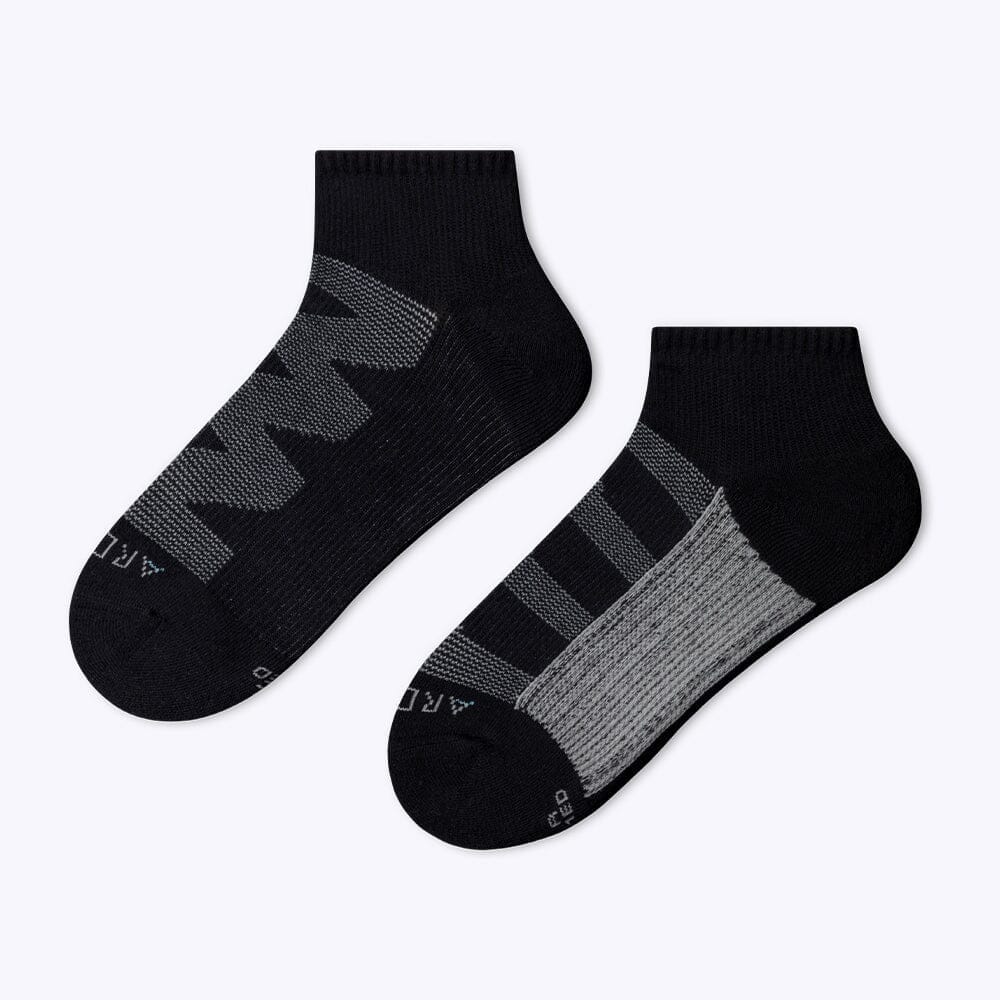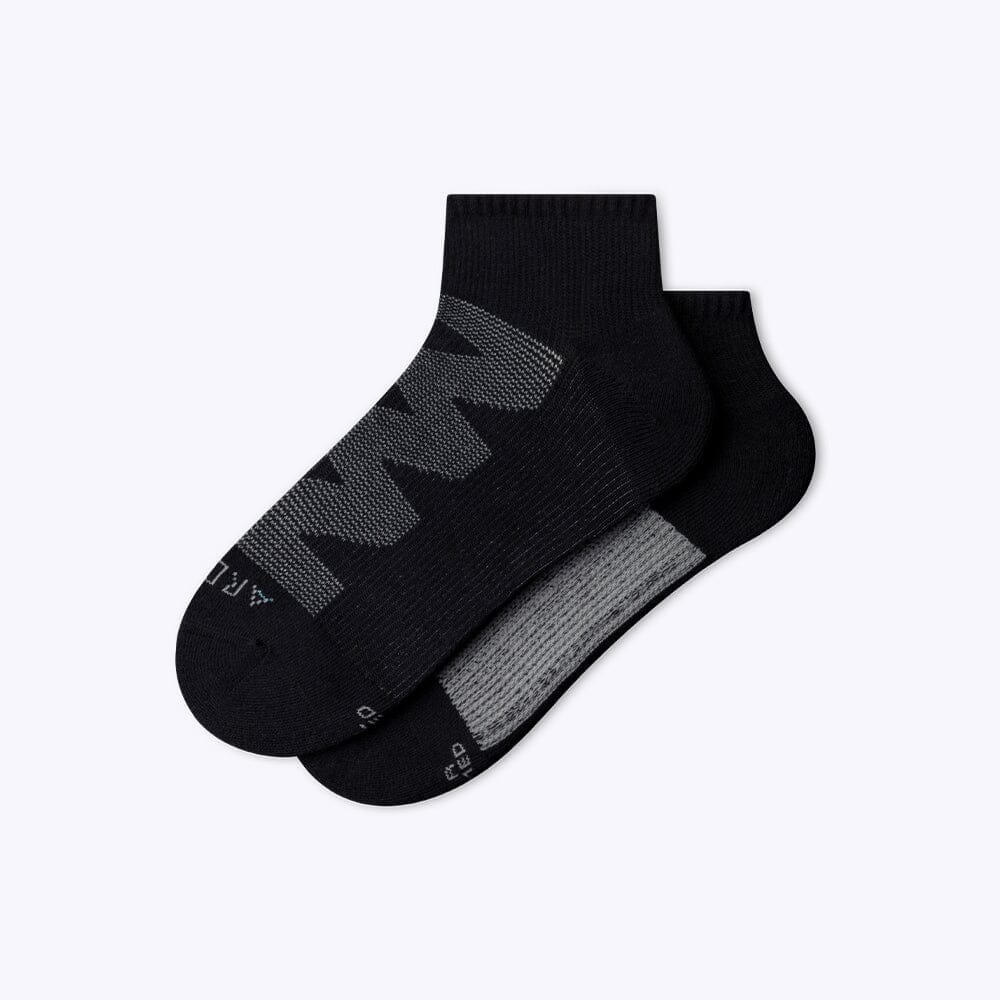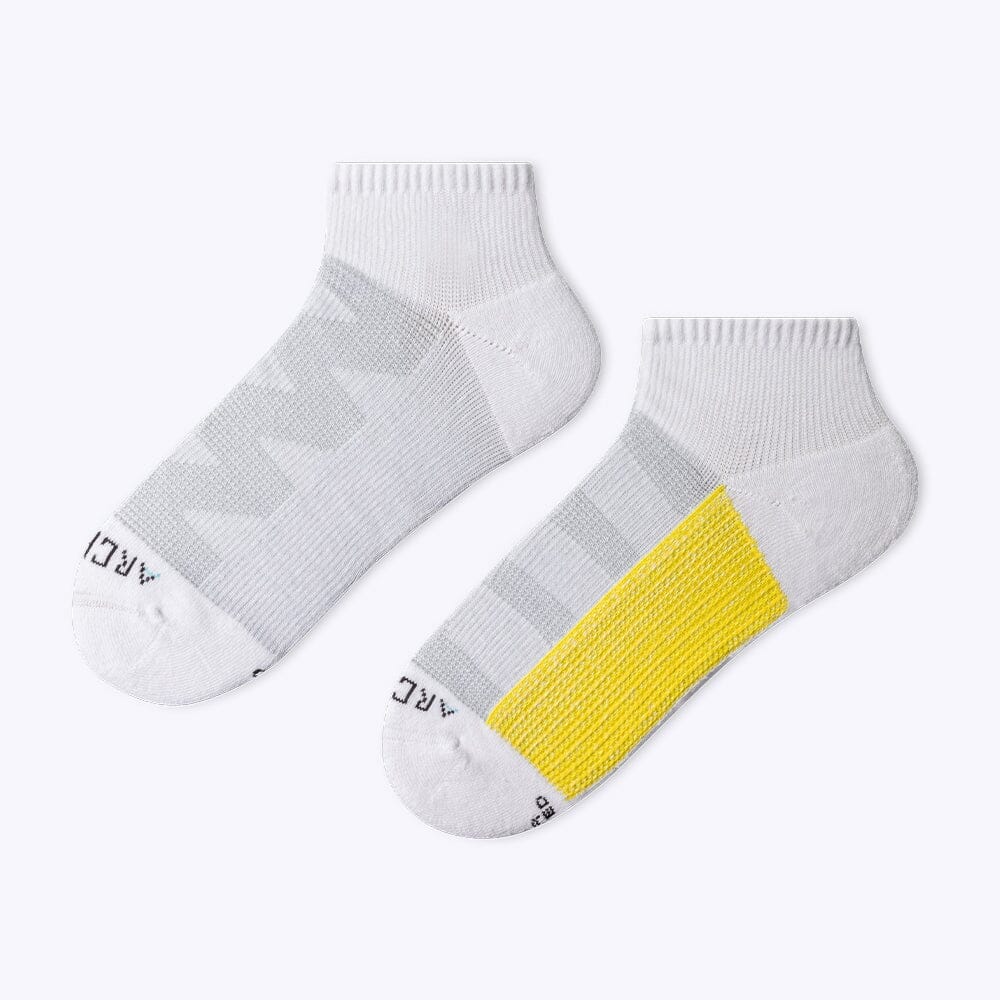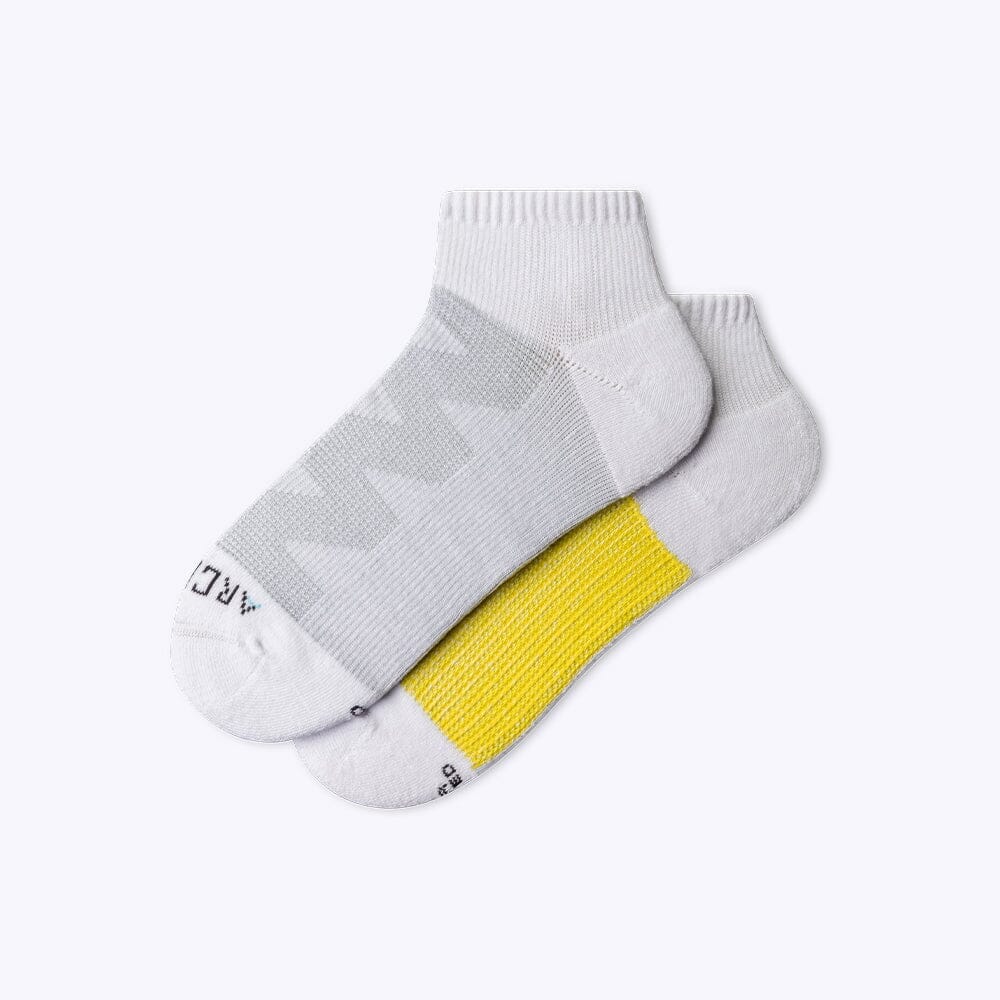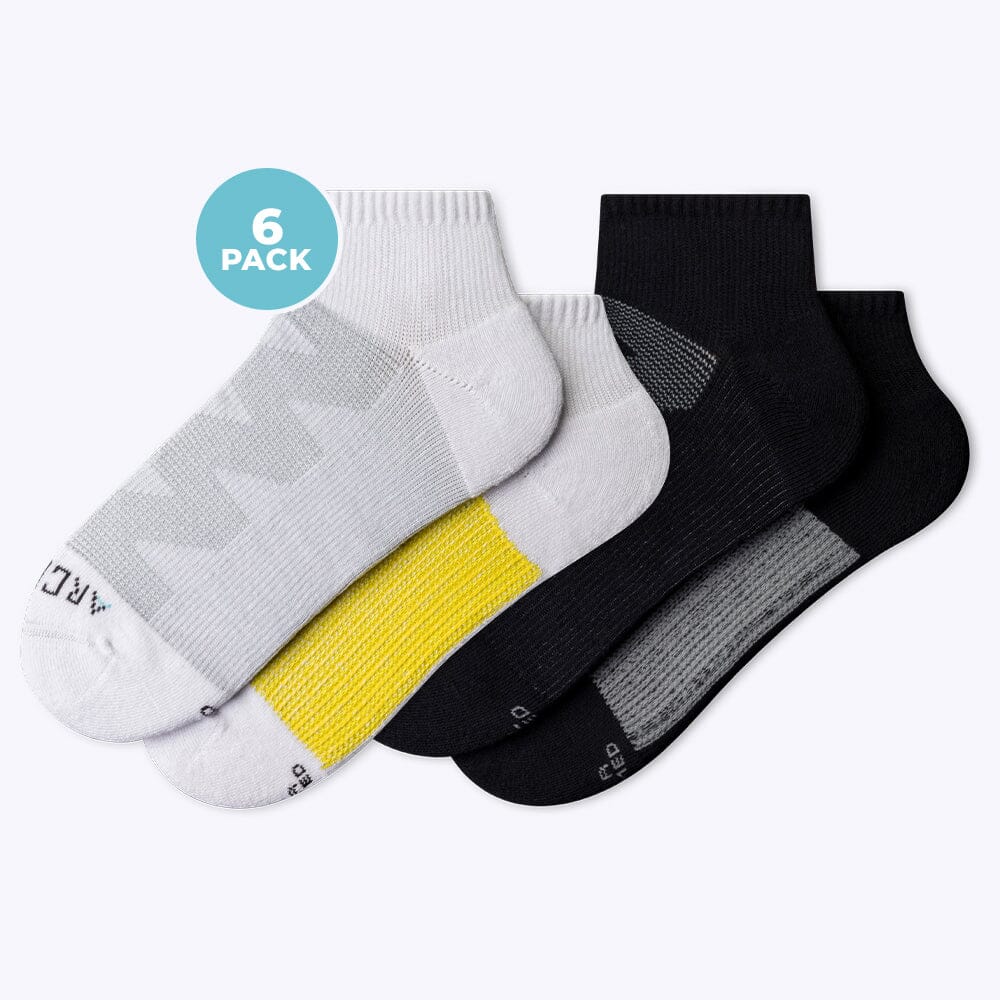 ArchTek® Quarter Socks Bundles
"Never had a pair of socks that actually made my feet feel better after I wore them. No pain, no swelling and I feel great. Thank you Archtek."
Patented Arch Support
Achilles Protection Flap
Left & Right Design
Form-fitting Foot Compression
Seamless Toe Cap
Anti-Microbial Material
---
---
FREE SHIPPING on US orders over $45 | FREE RETURNS
ArchTek® Athletic Socks feature our patented energy return system and six elements of sock perfection.

Exercise with long-lasting comfort, thanks to our patented arch support.
70% Nylon; 28% Poly; 2% Spandex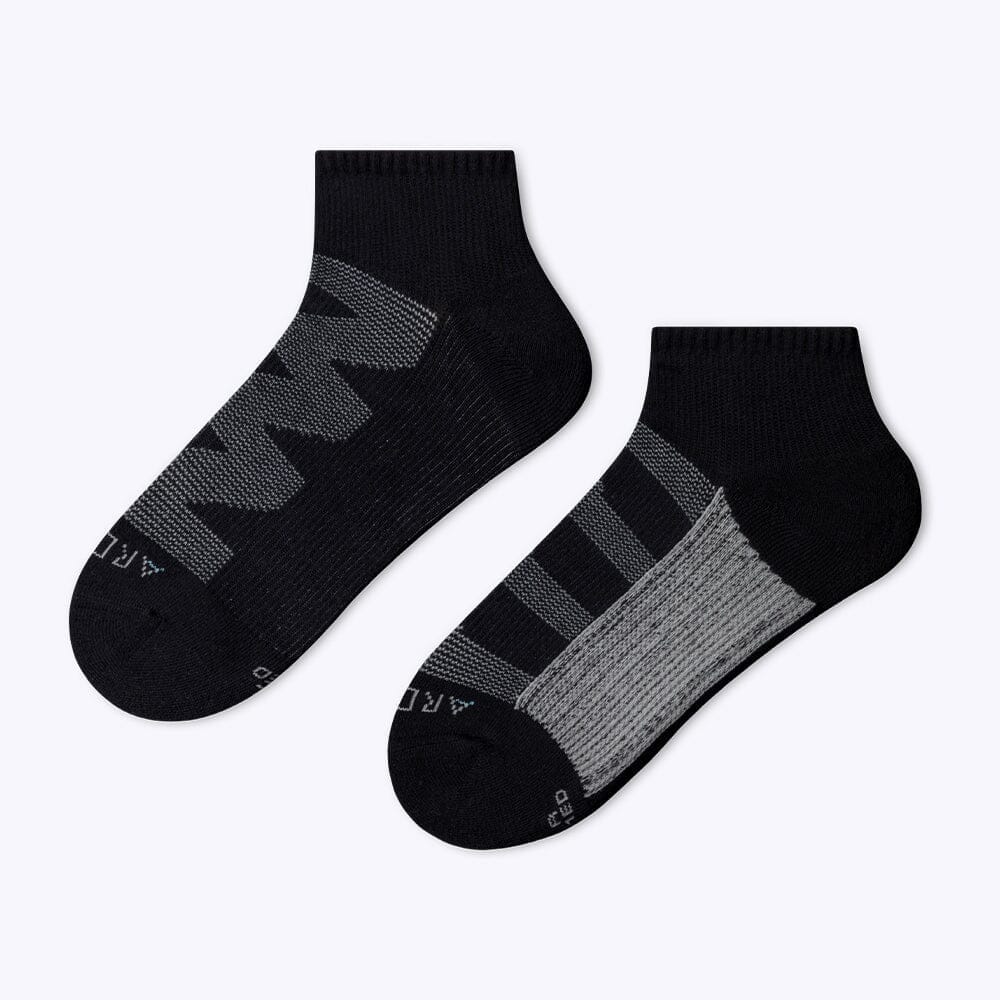 This product has no reviews yet.
What makes ArchTek® socks better?

ArchTek® has taken apart the classic sock and reinvented it from heel to toe. Unlike a regular insole, which statically just holds up your foot's arch, our socks dynamically support it. It moves with your foot so you don't lose any strength and has enough built-in compression to keep blood flowing through your feet and ankles, reducing swelling and inflammation.
Do these socks help with foot pain?

Yes, our patented ArchTek® socks were created special for individuals who suffer from plantar fascitis and other painful foot problems.
Are these for both men and women?

Our socks were intended to be stylish and comfortable for men and women, making our specialized socks the superior unisex product on the market currently.