DR. BOB'S DISCOVERY
While he was on vacation, Dr. Bob's feet were sore and aching at the end of everyday. In that moment, he had an epiphany that his socks should be working for him! He got to work immediately to solve this problem by re-inventing the classic sock from the ground up!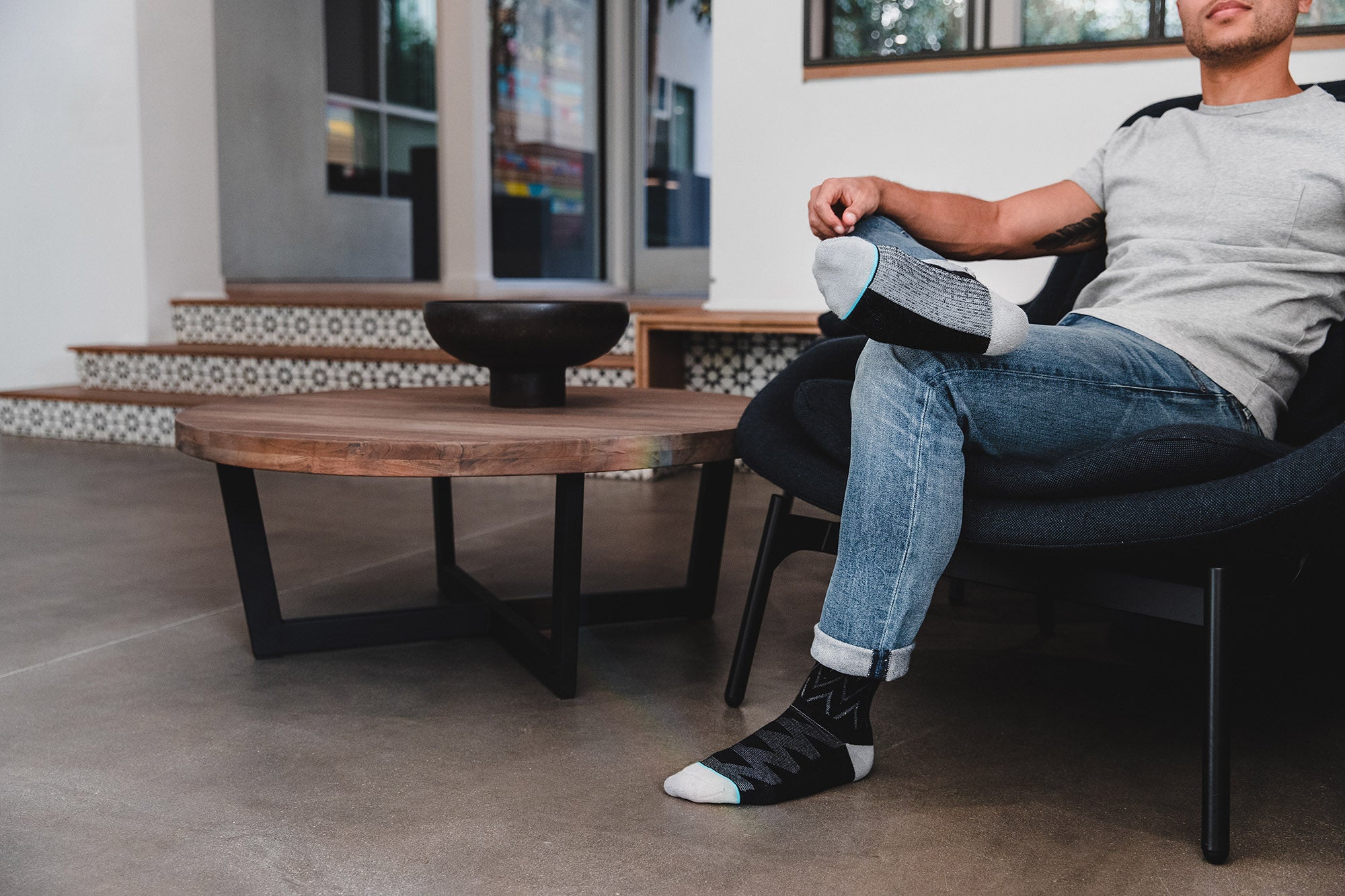 THE ONLY DR DESIGNED & PATENTED SUPPORT SOCK
5 YEARS OF RESEARCH AND INNOVATION REINVENTING THE CLASSIC SOCK
Shop Now
COMFORTABLE
ONE OF A KIND FEATURES
Dr. Bob and his team quickly discovered that they needed to patent the brand new technology! After years of research and development, the ArchTek® 5-layer weave for arch construction and trademarked leg compression system was born.
Shop Now
Eddie Kohan discovered that no sock factory, in any country he toured, was able to create the weave necessary to execute the ArchTek® sock.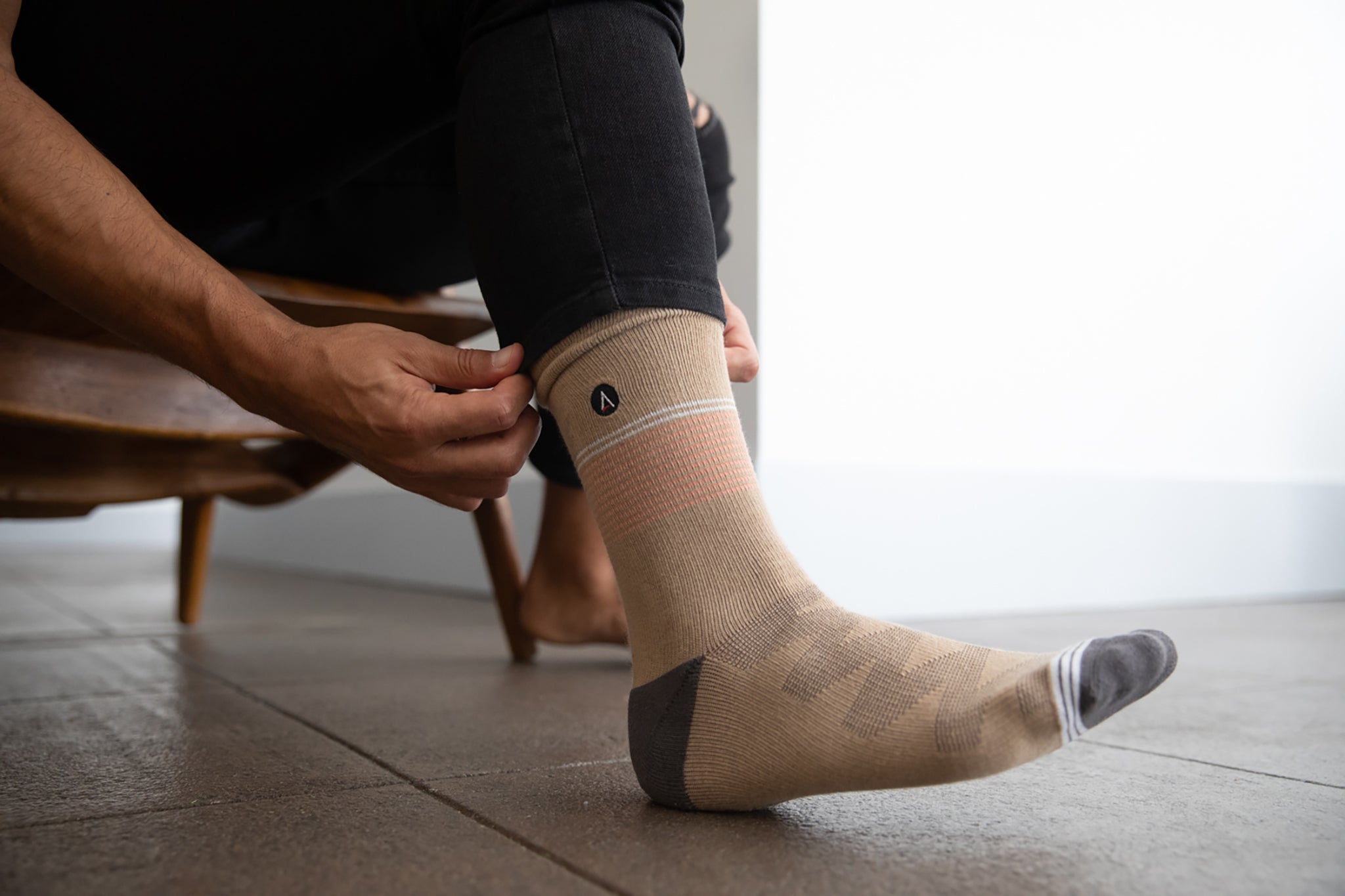 CUSTOM MACHINERY
In order to execute the demands the new technology required, we needed custom machinery as traditional sock machines aren't built to create a 5-layer weave.
Shop Now
DIRECT TO YOU
Once the product was ready to go, Dr. Bob and Eddie decided that the company's story could not simply be told off the shelf. It required an explanation and that's why ArchTek® socks are being sold directly and right to your door. We also offer a no questions asked GUARANTEE (see "Return Policy" page for details). Feel the support and comfort, love the style, and enjoy the all-day energy our socks offer or return them with no questions asked.
Blog posts
View all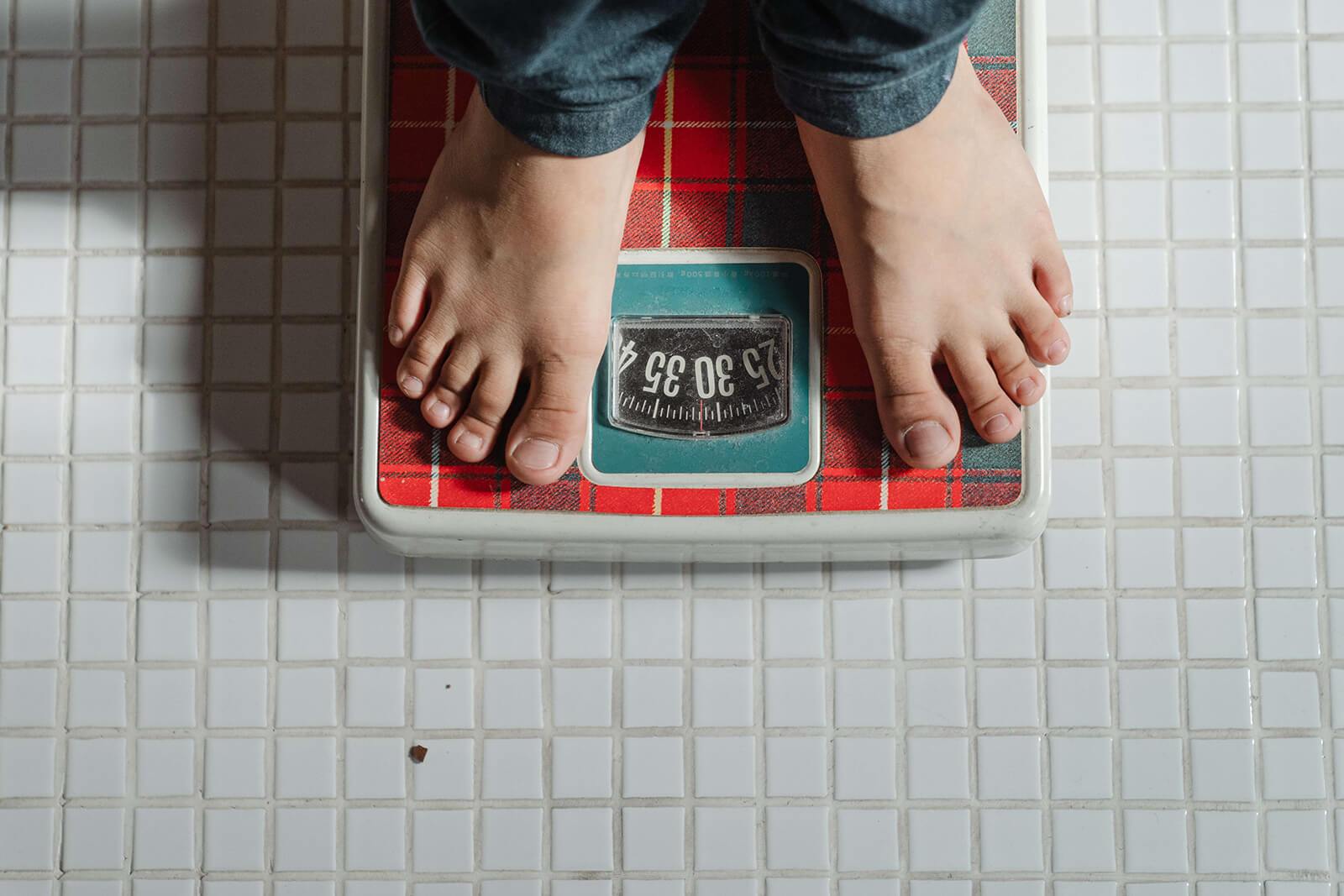 Can weight gain cause plantar fasciitis?
The plantar fascia is a thick celery like structure that connects the heel to the ball of the foot like a rubber strap.  It is an important structure in the stability of the foot and also helps wit...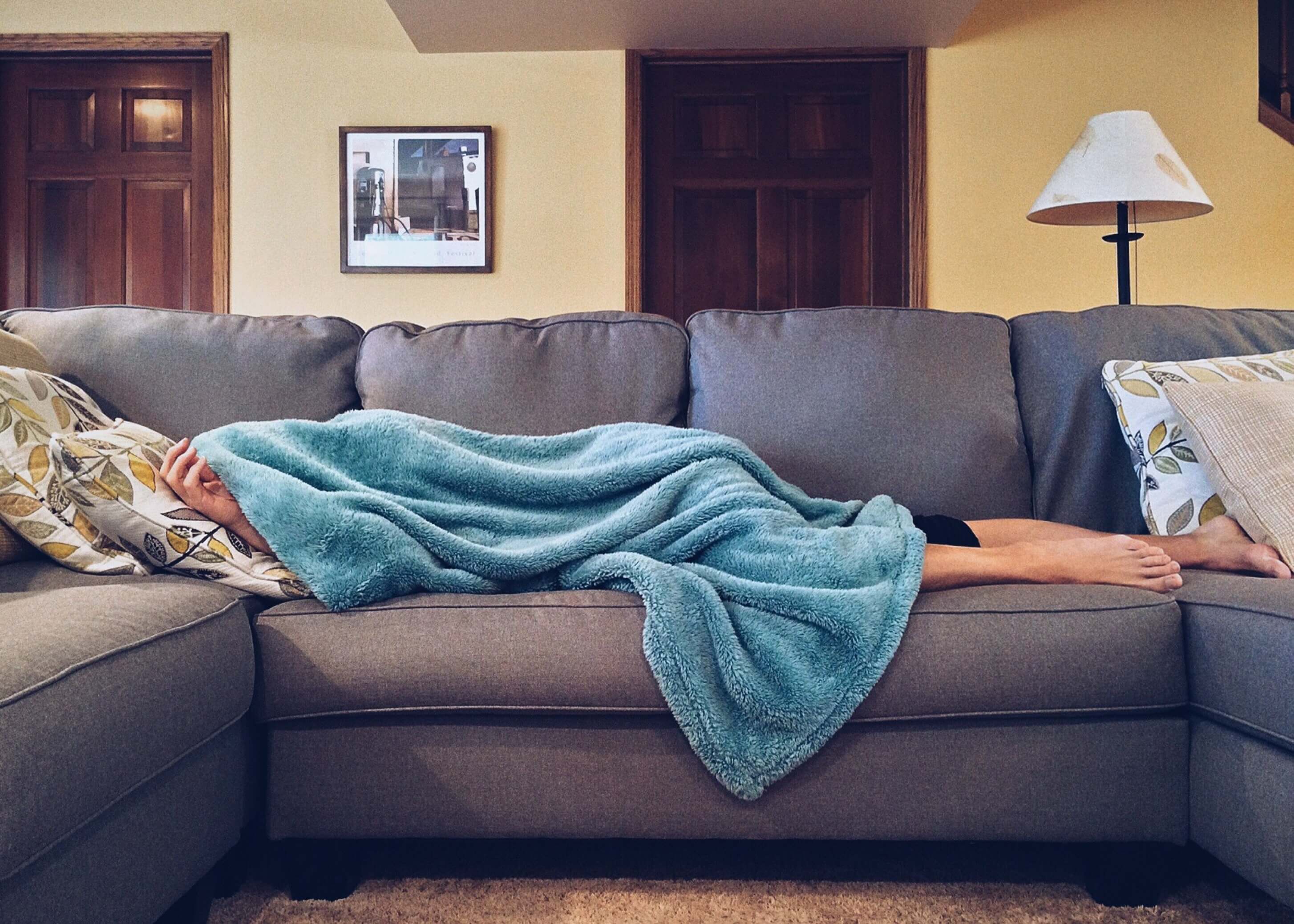 Has the Pandemic Increased the Cases of Foot Pain?
The Research Says Yes! So you have been sitting at home doing no major walking, no major stressful or straining activity but you have now got foot pain.  How is that possible?  You are less active ...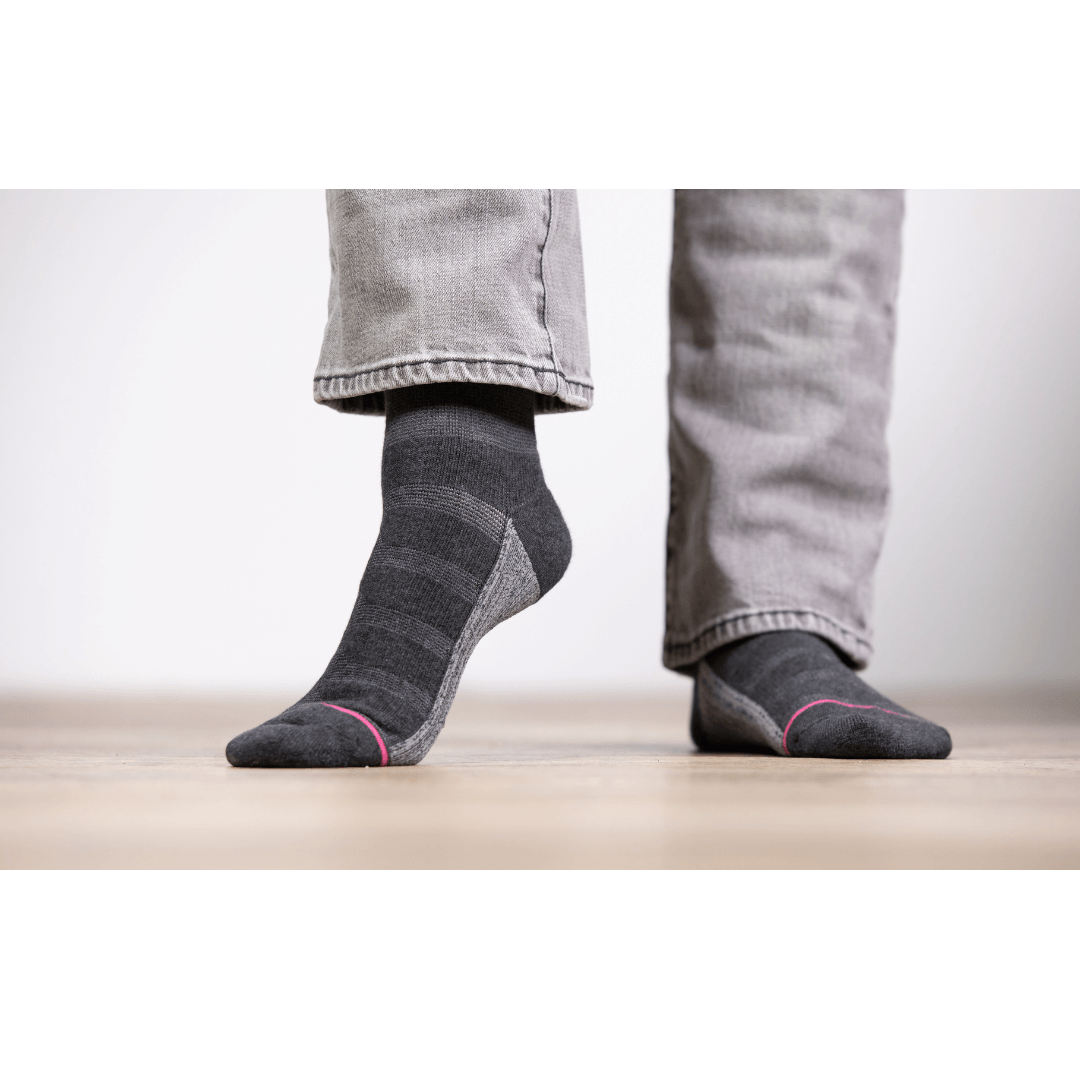 Dr. Bob (Our Foot Doctor) Explains it all Archtek socks are a new company that has taken all the technical factors to make the perfect sock and combined it with a fashion forward design allowing y...